Glasses Price Guide: How Much Do Glasses Cost?
Choosing new glasses for the first time, especially prescription eyewear is never an easy task. Anyone with impaired vision already knows that shopping for eyeglasses can lead to some indecision. When it comes to frames, these days they are more about style than function and cost can be a big factor. It's always smart to research how much do glasses cost and what are the different types of prescription glasses to understand your options better. At Optica we understand people have different needs, and we ensure that we have affordable eyeglasses among other options. Unlike most other retail and online optical shops in Kenya, we have glasses that fit every budget. If you are looking to save some bucks and not pay a hefty price for your glasses, you could shop with us now or continue reading this specially curated guide on glasses and price.
How much do glasses really cost?
When you shop for eyeglasses, it includes everything from lenses to frames to nose pads. The price of your glasses will depend on whether you opt for a single-vision lens or multi-focal lens. While single vision lenses cost the least, multi-focal could be heavier on your budget. At Optica, we have lenses starting from as little as KSh 800 and our frames start from as low as KSh 890, therefore you can get your spectacles at an affordable KSh 1,690. These low prices might be shocking to some readers because there is a huge variance in the prices available amongst opticians in Kenya and it has given the incorrect impression that all glasses are very expensive.
Why can glasses be so expensive?
Have you ever wondered why eyeglasses can be so expensive? The creation of eyeglasses with customized lenses according to the given prescription for consumers require high-end technology, quality materials and immense work.  Since the mid-1900s, we have seen a shift from glass to polycarbonate lenses. These modern prescription eyeglasses are extremely lightweight and durable. Apart from that, the technology and effort that goes into crafting and fitting a lens is extensive. The process starts with a technician selecting a lens blank with the correct amount of existing curvature. Then, the eyeglasses are put through a grinding process to get the correct shape, which is followed by a series of polishing, beveling and sterilization treatments. Finally, using an edge grinder the eyeglasses are derived in a proper shape so that it fits into the frame correctly. If required by the consumers, the eyeglasses are then put through a UV treatment and tint.
The process doesn't end there. Every pair of eyeglasses are quality controlled to ensure they meet strict guidelines and safety standards. Typically checks include making sure the prescription is correct, the optical center is correctly marked, the aligment is straight and most importantly verifying if there are any scratches, chips and cracks.
As veterans in the industry, we have managed to secure strong partnerships with some of the leading manufacturers in the market. We feature lightweight plastic lenses that offer strong optics for greater visual acuity. They also absorb ultraviolet light better to protect your eyes from the sun, which is really important considering the high altitude of Kenya. All this can be achieved without having to break your bank. Although we cater to both premium customers and budget conscious customers, we don't compromise on the quality of the eyeglasses. This is why we offer a 1 year warranty on all our frames and lenses. Our eyeglasses are a great choice for adults and kids alike.
We'll let you in on some of the cost considerations for eyeglasses too. One of the key factors is the material and advanced technology used. These special treatments on eyeglasses can cost you some money. Let's take a look at some of the lens types:
Conventional Plastic eyeglasses are the most popular and budget-friendly option.
Aspheric lenses are slim and attractive ones that help you sharpen peripheral vision.
High-index plastic lenses are thinner and lighter. They have better built-in UV protection for your eyes.
Wavefront technology is used to create vision-sharpening lenses. They are manufactured based on how light travels through the eyes.
Polycarbonate and Trivex are thinner and lighter lenses that are known to be more impact-resistant than standard lenses. This makes it a perfect choice for kids and athletes.
Special treatments on your eyeglasses like tint, anti-glare, anti-reflective, photochromic lenses, polarized lenses, scratch-resistant coatings and UV protection are all factors that can make them expensive.
What is the cheapest way to buy prescription glasses?
Are you trying to shop for prescription glasses without having to break your bank? Here are some of the cheapest ways to buy eyeglasses.
For a budget-friendly prescription eyeglass, it's not just about convenience, shopping with Optica will get you the cheapest yet high-quality glasses.
Look for single vision lenses, they are cheaper than bifocal lenses.
Carefully consider your add ons. While anti-reflective coating and high-index lenses are all great to have, these can always drive the total cost of your eyeglasses upwards.
Why are glasses cheaper online?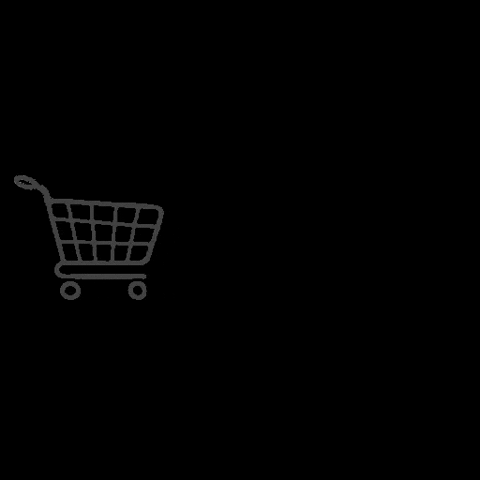 When it comes to online shopping, ease and convenience are often the topmost factors. Apart from having the ability to shop from several different product options to easily compare pricing, typically for companies the operational cost for a brick-and-mortar business is considerably higher than that of an e-commerce site. This cost is reflective of the products sold as well. Read this interesting article on WebMD about Mail-order glasses.
When buying your eyeglasses online, ensure you have your current prescription from an Ophthalmologist or an Optometrist. This will avoid any possible fit and prescription issues. With an online purchase, you also have the ability to do an instant comparison to find the best deals.
Is it worth buying expensive glasses?
Now that we have got our facts straight, do you think it's worth paying an exorbitant amount for glasses? There are differentiators between budget-friendly eyeglasses and high-quality prescription glasses. It is best to consult with an expert before you make a decision. Budget-friendly eyeglasses can compromise durability and scratch resistance. Some eyeglasses also don't provide protection from UV radiation damage. Eyeglasses are an investment, if you are bothered by any of the factors we have mentioned above, we recommend you check the quality for the price you are paying. But, if you are on a restricted budget, cheaper eyeglasses are good to serve the purpose. The right pair of glasses must be comfortable and the right prescription is crucial. Instead of setting cost as a determining factor, you must consider comfort and vision enhancement as your top priorities.
What is the best place to buy glasses?
While there are several online and retail stores that sell eyeglasses, look for the ones that offer value and quality. At Optica, we make premium quality eyeglasses affordable and offer a one-year warranty on all spectacles. Our selection of eyeglasses ranges from KSh 890 to KSh 500,000+, it all depends on your preference. From Lindberg to Oxygene, we offer a wide array of selection and Optica is one of the best places to buy glasses. Also, look out for our online deals and discounts to make your eyeglasses shopping a budget-friendly one! 
---
Share this post
---
---